At J. A. Rutter's we're very much so about helping the environment. We help our landscapers, business owners and homeowners get rid of green waste such as grass clippings, brush from trimming trees or leaves in the fall. We then use the green waste from landscapers, business owners and home owners to create our compost. 
As part of recycling initiative, we offer green waste recycling services.  We accept brush, leaves, logs, chips, grass (if its brought here within 24 hours of being cut) and other yard waste debris at our facility.  With that material, we make tremendous mulches and soil conditioners.  Bring the material here or utilize our dumpster rental services.  Whether you're a homeowner that needs to get rid of hedge trimmings, a contractor that needs to dispose of your customer's lawn maintenance items or a municipality that offers yard waste recycling services to the community, we can help!
Be sure to ask our staff how recycling logs can save you money!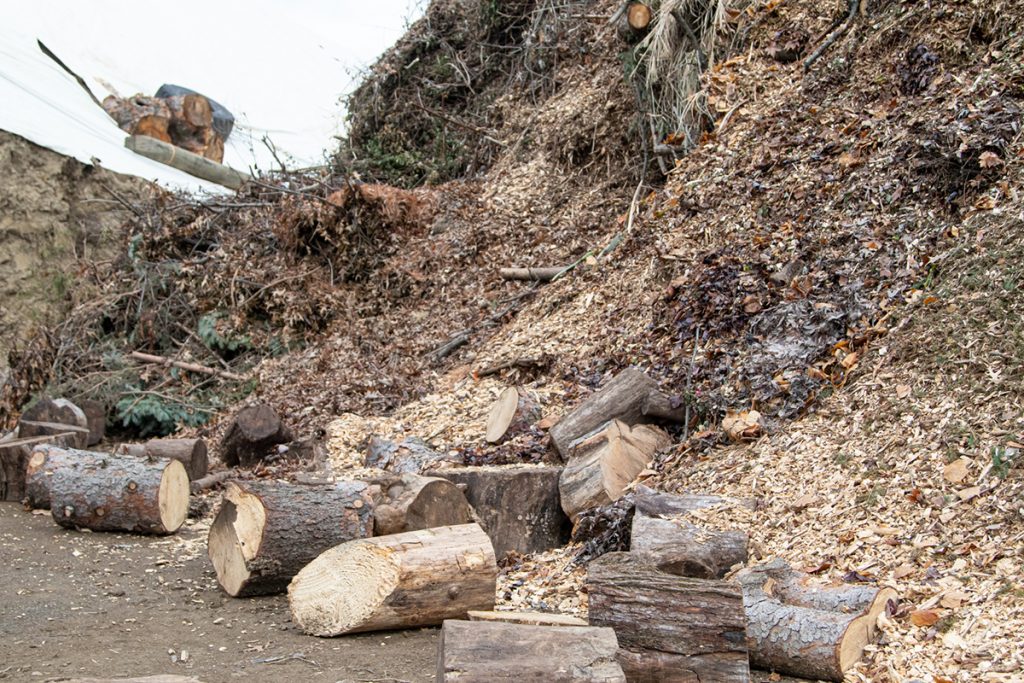 Talk to our friendly customer associates.